Map & Directions for Nantasket Beach Hotel – Hull, MA
Nantasket Beach Hotel is located at 115 Nantasket Avenue in Hull, MA 02045
We offer free onsite parking for our guests. (One vehicle per guest room.)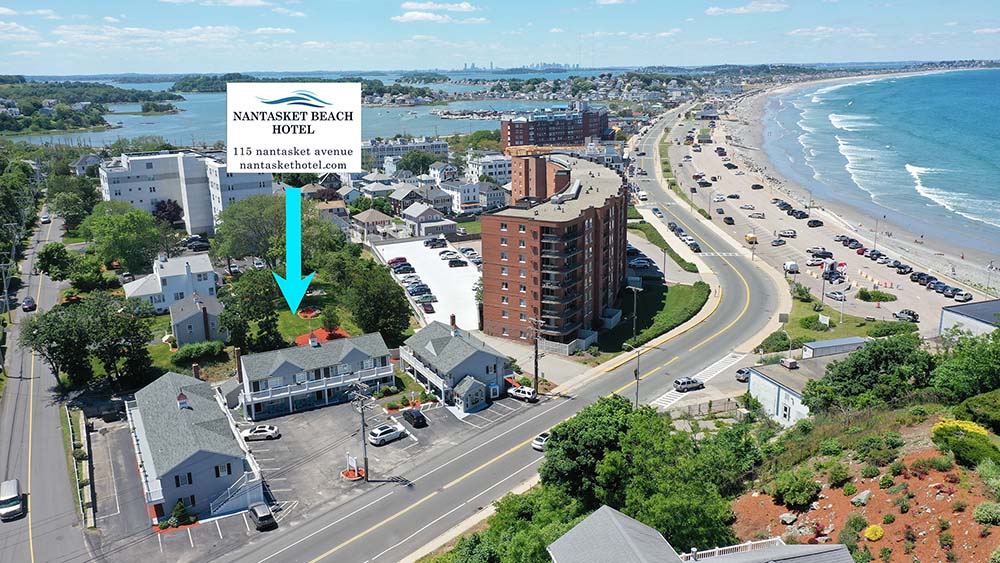 GENERAL DIRECTIONS
The Nantasket Beach Hotel is located on the main incoming highway of Nantasket Blvd.
Nantasket Blvd. is accessed from Boston via I-93 to Highway 3A and then Exit 15 to Route 228, a short 20 miles from Logan Airport.
And is accessed, when coming from the south, via Highway 3A to Route 228 if starting from the Cape Cod/Plymouth area.
Please use the above map or your personal GPS for more exact directions.